Free to enter – a medal – and when you have finished you get to take your bag of tatties home.
What people say about our events!
"I am not a runner but your events offer challenges for everybody."
~ Sylvia Schwarz, Germany
"I love your events , especially because walkers and runners , both competitive and casual always warmly welcome."
~ Andrew Fraser, Edinburgh
"Always love your events. I will definitely signing up."
~ Barbara Peppas, New York
"Terry, great event. Looking forward to entering the next one already."
~ Scott Henderson, Edinburgh
"Best t-shirt & medal and at a great price."
~ Donna Grieve, Edinburgh
"Very proud of my husband. Lovely medal & T-shirt."
~ Chantal Berger, Switzerland
"We just kept going. Stay strong from little old New Zealand."
~ Tracy Byrne, New Zealand-
"Thanks for a great event to be involved in on the other side of the world."
~ Clare Share, Canada
Junior runs & The Spud & Spoon Race for the Little ones.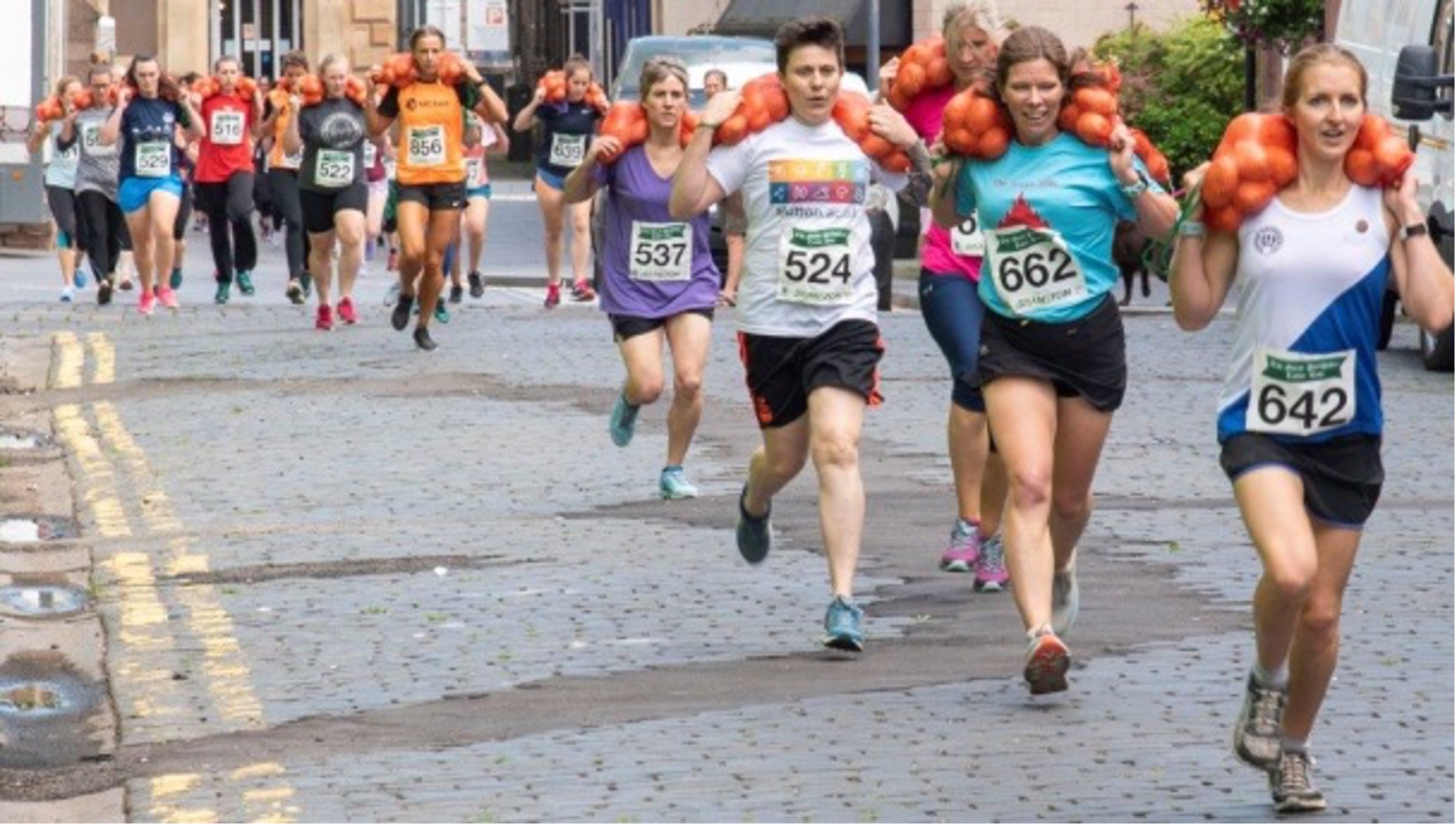 Photos from The Great Scottish Walk & Run Festival 2021
Our Upcoming Events
Here's what we have coming up!
Latest News
Results, updates, and new information