The winning ticket for our Easter Hamper Prize was drawn by the Davidson's Mains Tesco Manager Nick Goldsmith .
The winner is:
Kara Service of South Queensferry!
Congratulations to Kara! See you on race day!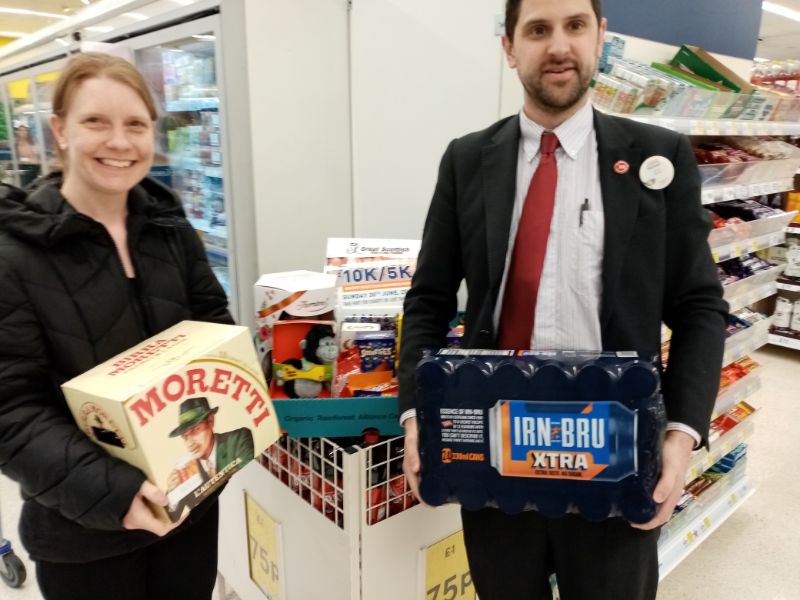 Winner of the TESCO Easter Hamper early bird draw : Duty manager Michael Frew of the Davidson's Mains TESCO store presenting Kara Service from South Queensferry with the TESCO Easter Hamper. Kara has entered the Great Scottish Summer 5k Run.