The Great Scottish Walk & Run Festival
Virtual & Worldwide
27th June – 31st July
Come and join one of the Best Worldwide Virtual Events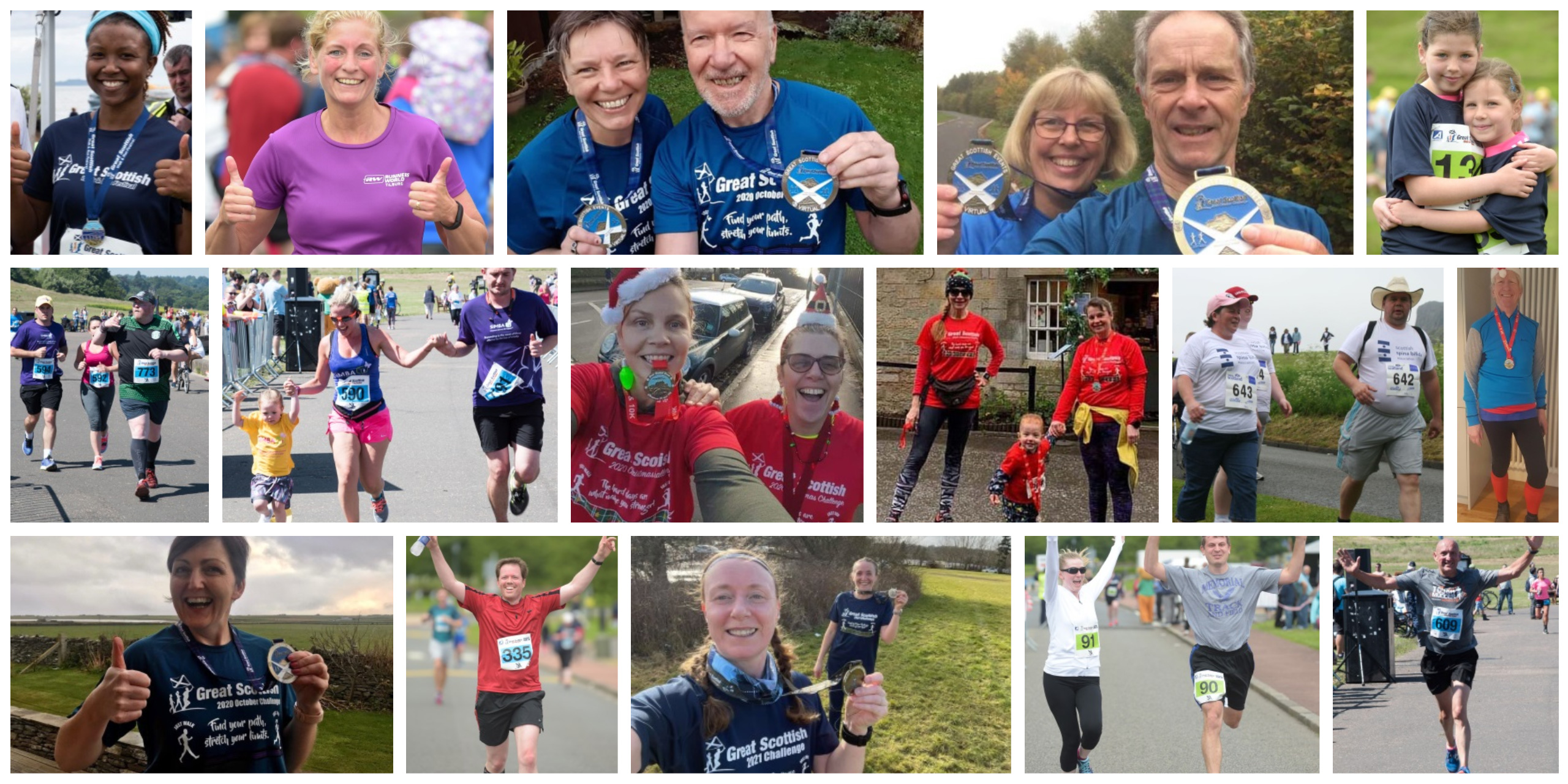 The Great Scottish Walk & Run Festival
Live & Virtual
27th June 2021
Come and join one of the Best Worldwide Virtual Events


Come and join one of the
Best Worldwide Virtual Events
Take part from anywhere in the world between June 27th & July 31st
We already have entries from the USA, Canada, Australia, New Zealand, Germany, Demark ,France, Switzerland, Hong Kong and many entering from all over the UK.
Enter any of these events and complete between
27th June – 31st July
The Great Scottish Summer 5k Run
The Great Scottish Summer 10k Run
The Great Scottish Walk 20k
The Great Scottish Walk 10k
Participate for your favourite charity or just take part for fun.
Don't delay sign up today!
Fantastic be-spoke medal & t-shirt to all participants.

What people say about our events!
"I am not a runner but your events offer challenges for everybody."
~ Sylvia Schwarz, Germany
"I love your events , especially because walkers and runners , both competitive and casual always warmly welcome."
~ Andrew Fraser, Edinburgh
"Always love your events. I will definitely signing up."
~ Barbara Peppas, New York
"Terry, great event. Looking forward to entering the next one already."
~ Scott Henderson, Edinburgh
"Best t-shirt & medal and at a great price."
~ Donna Grieve, Edinburgh
"Very proud of my husband. Lovely medal & T-shirt."
~ Chantal Berger, Switzerland
"We just kept going. Stay strong from little old New Zealand."
~ Tracy Byrne, New Zealand-
"Thanks for a great event to be involved in on the other side of the world."
~ Clare Share, Canada
Five Great Events
A fantastic weekend of sport for the whole family!
Photos from The Great Scottish Walk & Run Festival 2021