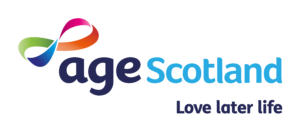 We are Age Scotland, the national charity for older people.
Our mission is to inspire, involve and empower older people in Scotland, and influence others, so that people in Scotland can enjoy later lives.
Our vision is a Scotland where everyone can love later life, but we cannot do it without your support.
Support Older People
We work to tackle loneliness and social isolation among older people. 100,000 older people in Scotland feel lonely all or most of the time. Our helpline provides a lifeline for those with no one else to turn to, offering support, information, and advice. We also have our friendship line, where we offer a weekly call to older people experiencing social isolation. We call for a regular friendly chat, ensuring they know that they are not alone.
Since Covid-19, we have received a record number of calls from older people who are lonely, isolated and scared. They are worried about their loved ones, about becoming ill, buying food and accessing medicines. Worried about how they will cope. Worried they are on their own.
We are determined to be there for older people who need us today, tomorrow and in the weeks and months to come.
How you can help
By signing up to this event and raising funds, you will be supporting our vital services and help us to reach more isolated older people. Sign up today and make a difference to the lives of older people across Scotland.
If you would like to hear more about our work, please get in touch:
Email: fundraising@agescotland.org.uk
Website: www.agescotland.org.uk